WHAT IS IT ABOUT ?
This is not an index and the companies that have made it into the Engage Fifty are published in alphabetical order by their brand and published annually. The Engage Fifty is designed for UK based companies that employ more than 250 employees, they may be based globally and remotely.
All entries must submit an ambassador per entry, although an entry more than likely will be a combined effort and worked on by several individuals within an organisation across multiple departments, the Engage Fifty will publish one individual associated to the entry, quite often this person would be a 'C-Level' member of the organisation.

All entries are submitted via the worlds leading awards management software; Award Force. The panel of judges have been chosen due to their areas of specialism, each assess the element of the entry specific to their professional expertise and background.
Each entry will be assessed by a minimum of four judges, the software is used to collect and manage submissions including supporting materials, and the process is based on a point scoring basis, providing a completely independent and robust outcome.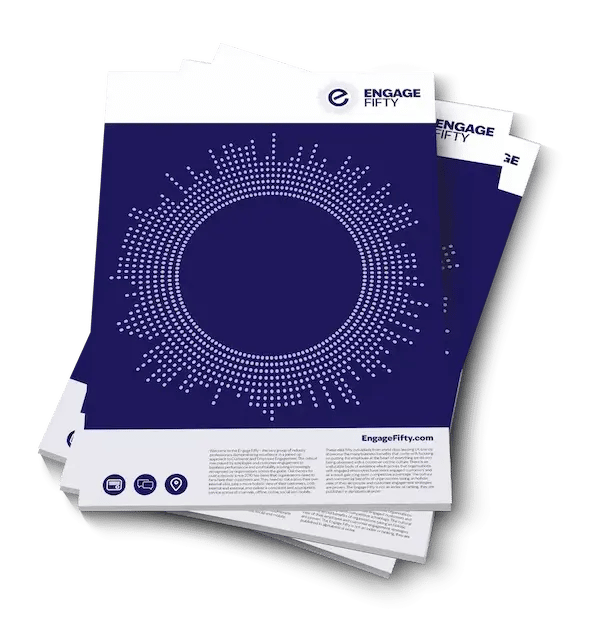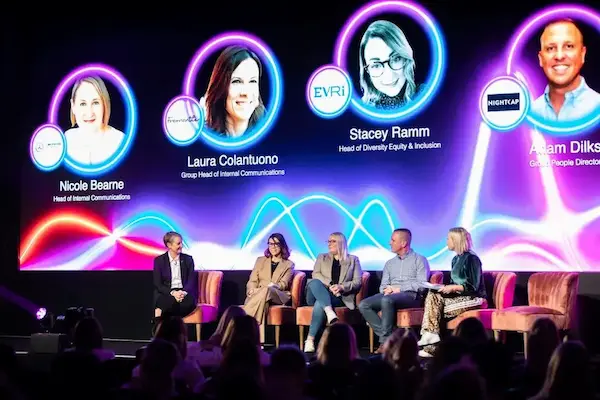 Established Since 2010
We are an award-winning, vibrant and fast-growing multiplatform business media and events company who focus on the importance of Human Experience (HX) to drive improved performance and profitability.
Our first event in November 2010 focused on 'How Employee Engagement can drive business performance and deliver successful Customer Engagement'. Over a decade later we are continuing to help some of the world's biggest brands and thousands of business leaders to improve their customer and employee experience.

Our industry-recognised live events including Annual Summits, Conferences, two Annual Awards programmes and top-level Roundtable Focus Group Workshops, we demonstrate to C-level, Senior Director-level professionals how the Human Experience gained from joined-up effective Customer Experience, Employee Engagement, B2B Sales and Marketing strategies can elevate their brands.
TIMELINE - 14+ YEARS
NEW WEBSITE LAUNCHED
EngageCustomer.com
New site showcasing how organisations need to be where their customers are.
They need to take a more holistic view of them across all channels; offline, online, social and mobile and truly evaluate 'what makes them tick.
FIRST LIVE EVENT LAUNCH
Directors Forum Series
How Employee Engagement can drive business Performance and deliver successful Customer Engagement.
Welcoming 100 Senior Professionals to Central London.
DIRECTORS FORUM
Linking CX to EX
How to forge the link between employee and customer engagement, performance and profitability in turbulent times.
Providing benefits to all stakeholders and to gain competitive advantage.
DIRECTORS FORUM
Customer Loyalty and EX
Lifting the lid on the employee engagement strategies that are making some organisations winners in the battle for customer loyalty and creating a competitive advantage.
ANNUAL SUMMIT LAUNCH EVENT
Customer Engagement Summit
The launch of the Customer Engagement Summit - The only joined-up customer experience event to drive customer and employee engagement solutions, performance and profitability
DIRECTORS FORUM
Employee and Customer Engagement
It is becoming one of the hottest strategic boardroom level topics, tough economic conditions are forcing it is taken seriously at the highest levels of business and government
DIRECTORS FORUM
Employee and Customer Engagement Forum
The correlation between highly engaged employees and customers who are similarly engaged is irrefutable. Studies now show two in three employees remain disengaged.
NEW WEBSITE LAUNCHED
EngageEmployee.com
Research reveals that the two most important business challenges identified by CEO's are around their people and their customer relationships. The complete resource for leading edge thinking on employee engagement.
ANNUAL SUMMIT LAUNCH EVENT
Employee Engagement Summit
Putting the employee at the heart of the organisation. Highlighting the cultural and commercial benefits of organisations taking a holistic view of their employee and customer engagement strategies
ANNUAL AWARDS LAUNCH
Engage Awards
The Engage Awards are designed to recognise innovation and excellence across the entire spectrum of customer and employee engagement, shining a light and showcasing organisational excellence and achieving individuals.
NEW WEBSITE LAUNCHED
EngageMartech.com
Taking a deep dive into the challenges and opportunities relating to the technology used in Marketing, playing an important role in CX as technology enables greater customer understanding and insight
ANUAL SUMMIT LAUNCH EVENT
Marketing Engagement Summit
Constantly evolving technologies are allowing organisations to take an increasingly holistic view of their customers while at the same time facilitating the delivery of personalised offerings.
NEW WEBSITE LAUNCHED
EngageSales.com
Traditional sales methodologies are an artefact of the old world and no longer work.
Positive or negative, the tone set in the sales process will inform customers' expectations for the rest of their experience.
VIRTUAL EVENT STUDIO LAUNCH
Live 'Newsroom Studio' format
First-class TV quality broadcast, enabling us to effectively and efficiently run a pure virtual format. This interview led approach streamed directly to the comfort of one's desk providing significant reach.
ANNUAL SUMMIT LAUNCH EVENT
Sales Engagement Summit
Top Sales Professionals are firmly focused on enablement, 80% of sales leaders have made changes to their process due to changing buyer expectations, 57% of buyers have switched to a competitor.
ANNUAL AWARDS LAUNCH
Engage B2B Awards
The Engage B2B Awards are designed to recognise innovation and excellence across the entire spectrum of marketing and sales engagement. Advances in technology enable greater customer understanding and insight.
TOP FIFTY UK BRANDS
EngageFifty.com
A joined up approach to Customer and Employee Experience.
The UK's elite trailblazing brands and individuals demonstrating the numerous business benefits of this approach.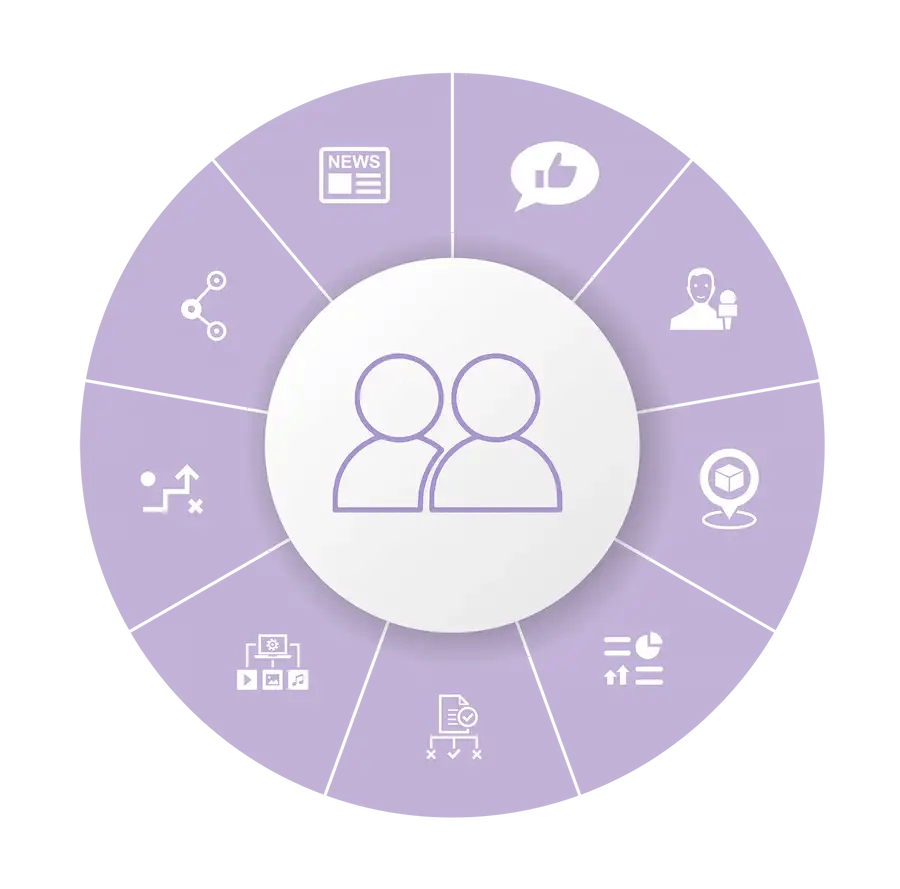 INDISPUTABLE LINK BETWEEN EMPLOYEE AND CUSTOMER ENGAGEMENT
These elite fifty individuals from leading UK brands showcase the many business benefits that come with focusing on putting the employee at the heart of everything we do and being obsessed with a customer centric culture.

There is an irrefutable body of evidence which proves that organisations with engaged employees have more engaged customers and as a result gain long-term competitive advantage. The cultural and commercial benefits of organisations taking an holistic view of their employee and customer engagement strategies are proven.
THE JUDGES ARE LOOKING for ENTRIES THAT clearly DEMONSTRATE...
start preparing your ENTRY today, submissions deadline january 8th
Unified
Links between customer and employee engagement
How the business is unified in its approach (breaking down internal silos)
Transformative
Explanation of the journey and details on the speed of change
What has general feedback been to date
Successful
What are the key benefits for your business
Clear examples of success and benefits
Educational
Lessons learnt from early implementation
Who is managing the responsibility of the joined-up approach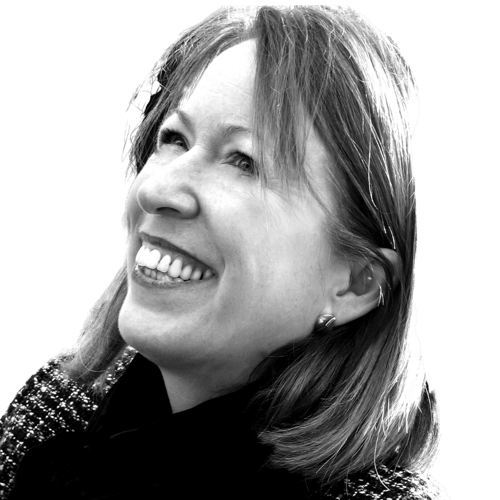 Jo Moffatt
Engage for Success
Strategy Director
Jo has been a volunteer with the Engage for Success movement since its launch. As Strategy Director she sits on the Core Team and co-hosts the weekly Engage for Success radio show. EFS radio draws guests from across the engagement world with interesting stories to share. The Engage for Success agenda is absolutely aligned with Jo's vision 'to make workplaces better places to be'. Jo's 'day job' is MD and founder of Woodreed, a specialist ad agency who use the tools, techniques, creativity and insight of the advertising world to engage employees inside organisations. Jo is passionate about brands and their power to move people. She is equally passionate about employee engagement and its vital role in delivering a high performing organisation. Put the two together and she becomes almost evangelical about the power a well-positioned and consistently delivered brand has as a catalyst for employee engagement and business success.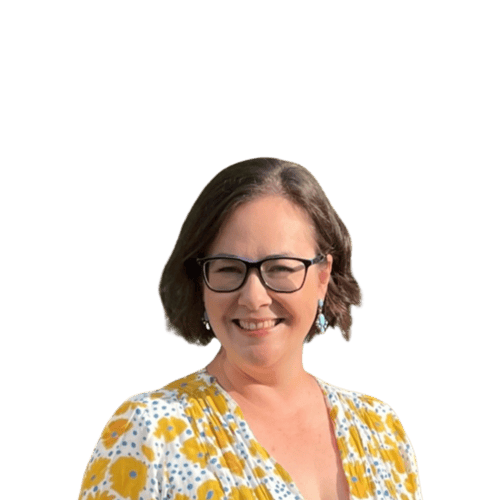 Sarah Metcalfe
Happy Coffee Consulting
Founder & Chief Happiness Officer
Sarah founded Happy Coffee Consulting after 9 years building award-winning customer service and customer experience. Sarah has spent the last 10 years researching and training in Happiness at Work after becoming a Certified Chief Happiness Officer in 2018 she now provides Happiness at Work training and programmes. In 2019 Sarah co-founded the first Global Summit for Happiness at Work. In the two years it has been running we have had over 2000 participants from 62 countries and more than 60 leading expert speakers from around the world. In July 2020 she became co-leader of the Woohoo Partnership Network, a group of over 100 happiness at work experts, from 26 countries around the world. Woohoo partnership has helped to train over 100,000 people worldwide on being happier at work and provided training and keynotes to companies like Accenture, KPMG, LEGO, Shell, Microsoft, Nespresso and many others. Recently Happy Coffee has with companies like WDHB, L'Oreal, FUTR, Abcam Life Sciences, Teleperformance, and Woohoo Inc. and provided international keynotes and workshops in Canada, U.K., Denmark, France, Ireland, Spain, Belgium, Poland and NL.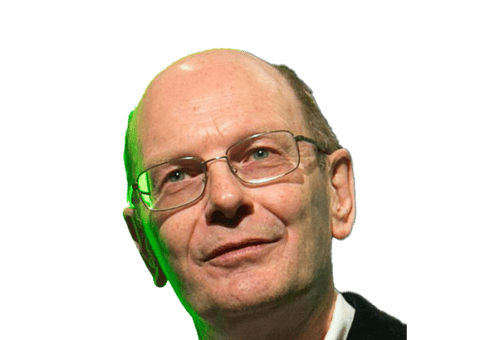 Martin Hill-Wilson
Brainfood Consulting
Founder
I'm a customer engagement and digital business strategist. Also an author and international keynote speaker. Working under my own brand, Brainfood Consulting, I design masterclasses and transformational change helping clients evolve their social and digital capabilities. Current topics include omni-channel design, proactive, low effort customer experience, social customer service and customer hubs. All themed around service innovation.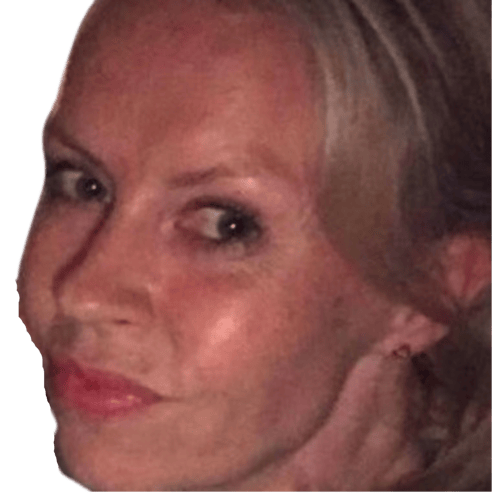 Charlotte Dahl
Woodreed
Creative Planning Director
Charlotte is a director at specialist advertising agency Woodreed. She's an accomplished speaker, writer and facilitator, with a unique view on employee engagement and internal communications, having spent equal parts of her career in consumer, then employee communications. Having worked for clients spanning every industry sector, including Marks & Spencer, The National Lottery, Volkswagen Group, Jaguar Land Rover, Guinness World Records and the NHS, she brings the rigour of consumer marketing into internal communications. She is passionate about raising the profile, standards and effectiveness of internal communication, believing employees AND customers deserve the same reverence, effort and creativity in communication. Appearing on stages at home and abroad, she's talked for senior leadership summits and in-house teams as well as for the CIPD, Institute of Internal Communications, Engage for Success and at ABTA's travel convention in Malta. She's a regular chair for Engage Business Media's events and delivers training for the IoIC.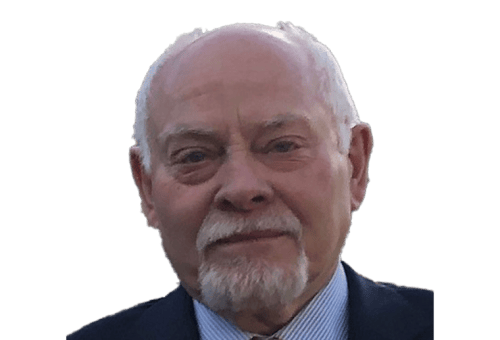 Gerry Brown
Customer Lifeguard
Chief Customer Officer
Gerry Brown, aka The Customer Lifeguard, is on a mission to save the world from bad customer service. He helps businesses save customers at risk of defecting and breathes life into their customer service operations and customer experience strategy. Gerry has provided organizational leadership on people development, business transformation, customer engagement and technology enablement for some of the largest companies in the UK, Canada, and EMEA. These include National Express, Nutricia, The Royal Albert Hall, Endsleigh Insurance, O2, Screwfix, Sage, Sky, Bell Canada and TELUS. He is a frequent speaker, chairperson, panellist and facilitator at conferences, webinars, company events and other business gatherings, where his many years of business and customer service experience provide stimulating, thought-provoking engagement and audience participation. He is also a published author and his new book When a Customer Wins, Nobody Loses is available on Amazon to help business leaders to create winning and memorable customer experiences.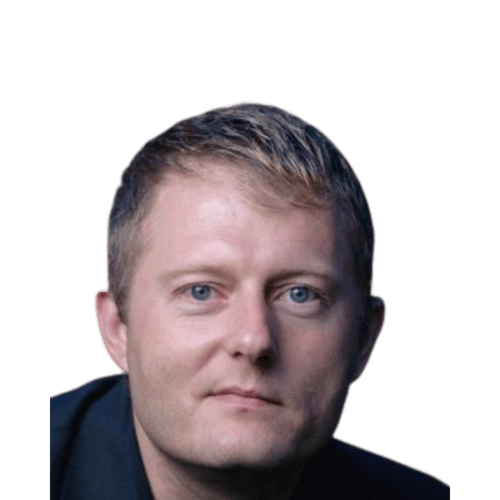 Mark Hillary
Carnaby Content
Host & Presenter- CX Files Podcast
Mark Hillary is a British writer and blogger based in São Paulo, Brazil. His industry analysis and research focuses on forward-looking CX, technology, work, and globalisation. This year he has published two books, one focused on how C-level executives are using blogs and social media to interact with customers and one a complete re-write of all Shakespeare's sonnets reduced to Twitter format. In the past decade he published another dozen books exploring business strategies. He is presently working on a new book focused on how content marketing with LinkedIn can dramatically improve customer relationships and lead to increased sales. An IT director in the City before writing professionally Mark has a pragmatic view on how technology is shaping executive decision-marking today and he is often asked to ghostwrite for several leading international CEOs, diplomats, and politicians. Mark has worked with the UN and several governments on outsourcing strategies in locations such as India, Bangladesh, and Nigeria and he is well-known as a live blogger of major events, including the 2010 UK general election for Reuters and 2012 London Olympic Games as an official storyteller. Today his media work can usually be found in the Huffington Post, LinkedIn, and on the Engage Customer blog.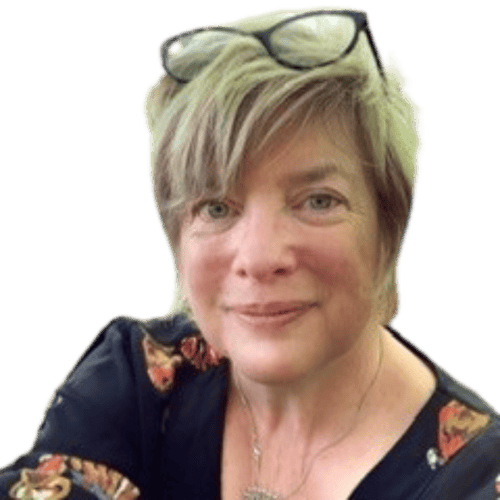 Cathy Brown
Initiative for Social Entrepreneurs
CEO
Currently the CEO of Initiative for Social Entrepreneurs Cathy has wide ranging experience across the public, private and third sectors in raising awareness and providing practical guidance to organisations looking to improve employee engagement through many different business models. With a background in delivering strategic transformation programmes for a FTSE 100 company, she recognises the importance of values, good management, authentic leadership and the ability to listen in creating environments where people can bring the best of themselves to work every day. Cathy engages and energises audiences around business change, leadership and innovation. She passionately believes that helping people find a better way to work can make a big difference to people's lives, their organisations and ultimately to the country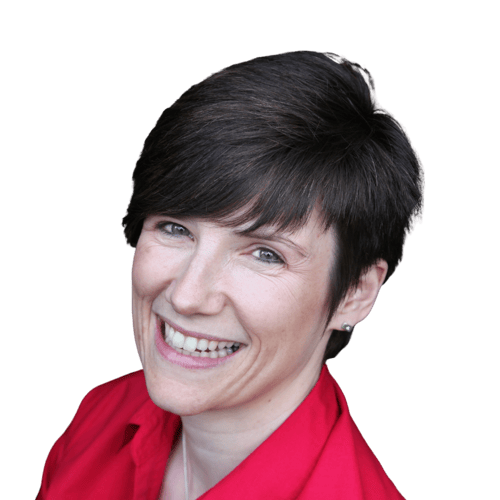 Jo Dodds
Engage for Success
Engage for Success
As co-Strategy Director of Engage for Success, Jo is focused on spreading the word about employee engagement and shining a light on good practise, inspiring people and workplaces to thrive. She also co-hosts the long running weekly Engage for Success radio podcast talking all things employee engagement with a wide range of guests from all over the world. Her corporate background is in regional and national HR and training roles within large retail and leisure organisations. She started her own business in 2005 and has since worked with people and organisations to take advantage of the digital and social media opportunities to create engagement with customers, employees and other stakeholders.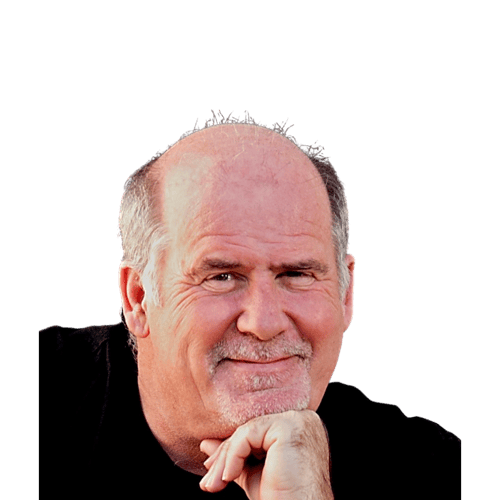 Nick Brice
Soul Corporations
Soul Corporations
Nicholas Brice is our Guest Editor and CEO of Soul Corporations®. He is seasoned managing consultant, speaker coach and masterclass facilitator. He has helped deliver human-centred development and culture change programmes to achieve customer and employee experience KPI outcomes for major brands including British Airways, American Express, Unipart, Toyota, Wickes, Brighton and Hove Albion FC, Tottenham Hotspur FC, Progress IT, Servier Pharmaceuticals. He is a triple winner of National Training Journal Gold Awards, a winner of Engage Media Award for Best Customer and Employee Engagement Programme and four times finalist.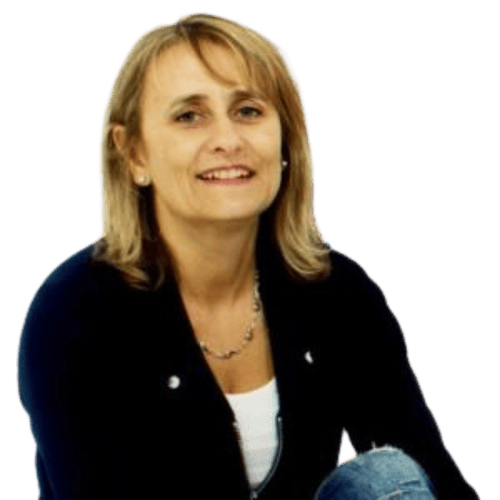 Chris Burton
Microsoft
Senior Business Programme Manager
Chris leads a team in Microsoft Customer Services and Support leading on employee experience - with focus on the key pillars of culture and environment. The team are at the forefront of transformation in support; leveraging employee engagement, work health balance and work place design for customer success. Chris is passionate about helping businesses deliver results through an engaged and thriving workforce. Her team partners with corporate global programmes and local stakeholders to create a portfolio of experiences and opportunities to connect and belong at Microsoft. Her hobbies are tennis and camping.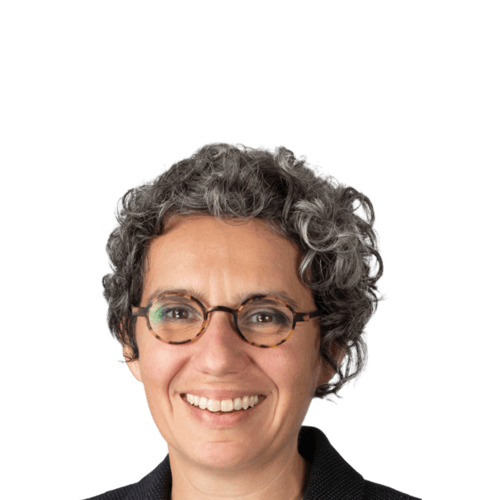 Karine Cardona-Smits
Forrester
Senior Analyst
Karine Cardona-Smits coaches and mentors experience design leaders and their teams to drive impact. With over 20 years of professional experience in digital and a background in psychology, she provides guidance to leaders in Customer Experience, Digital, Design, and Product to tackle their biggest challenges and stay ahead in a constantly changing landscape. As a former Senior Analyst at Forrester Research, she conducted extensive research and authored actionable reports on customer experience, service design, UX, and experience design. She is also a sought-after keynote speaker at customer experience and design events, sharing her expertise with a wider audience.
LinkedIn Profile https://www.linkedin.com/in/karinecardona/
Website https://www.karinecardona.com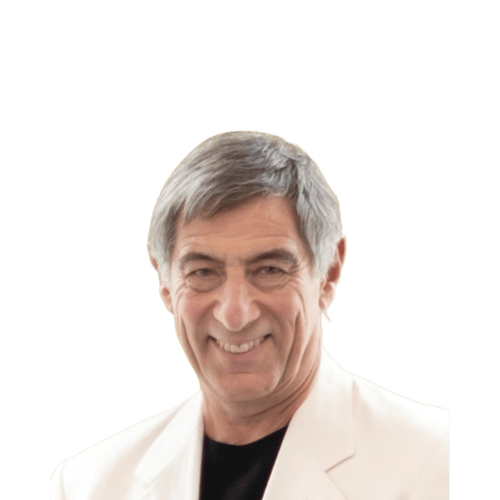 Thom Dennis
Serenity in Leadership
Founder & CEO
A highly accomplished facilitator, speaker, coach, and NED, I've been at the forefront of new thinking around conscious leadership development and culture change for over 30 years.
I have extensive experience in blue-chip multi-national companies, working in the US, emerging markets, Europe, South America, and Asia-Pacific across a variety of sectors including energy, O&G, water, banking, PR, pharmaceutical & luxury goods.
My focus is on making workplaces psychologically safer by bringing enlightened practices to senior leaders and management around inclusion, diversity, harassment and the use of power.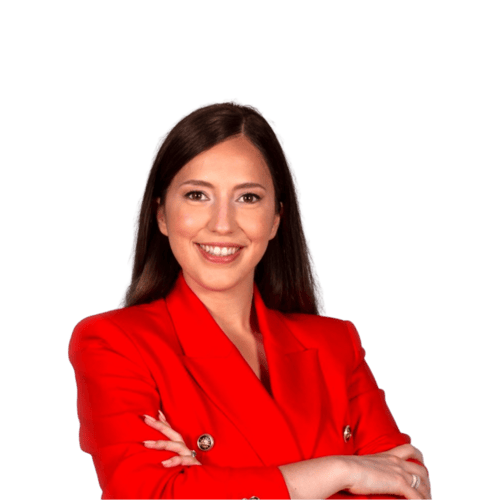 Stavy Papasotiriou
Work Unlocked
Founder
Founded and launched Work Unlocked, an innovative HR consulting firm led by psychologists, specializing in creating happier workplaces and enhancing employee happiness, engagement, and well-being.
We all want to be happy at work, not only because we spend a significant part of our life working, but also because it is a source of meaning. I find meaning in helping create psychologically healthy workplaces where people feel happy being at work and engaging with their work.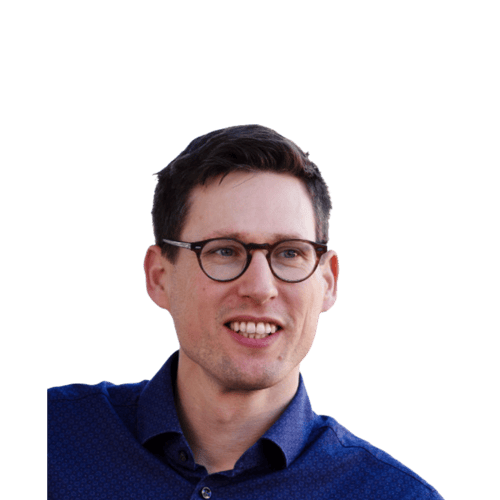 Hans van Dam
Conversation Design Institute
CEO
Hans van Dam is the founder of Conversation Design Institute, the world's leading training and certification institute for people working in conversational AI. Hans has trained more than 5,000 professionals in conversational AI and works with Fortune 500 companies to make their chatbots more human-centric, effective, and inclusive. He also leads CDI Foundation, a non-profit that develops design standards and provides scholarships within the industry. Hans is a frequent guest lecturer at universities worldwide. He is currently based in Amsterdam, where he lives with his family.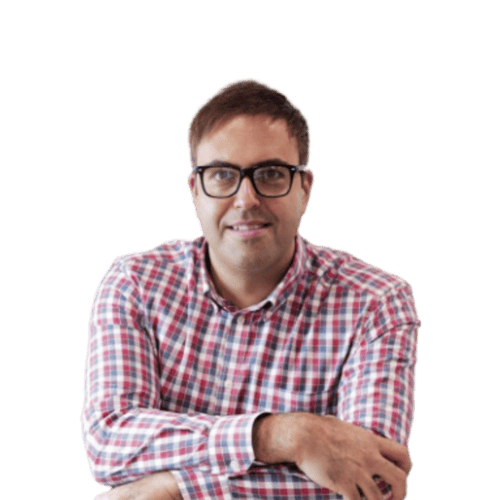 Simon Separghan
Natwest
Managing Director, Customer Experience & Contact
As an award winning successful CX, Transformational, Digital, Commercial & Distribution Leader with an extensive track record of consistently delivering growth, customer engagement and competitive advantage; I've had the opportunity to collaborate with, disrupt and grow some of the most recognised global brands.

I spend my days making sure our people have the right technology, capabilities, support and enablers to be the best in today's experience-economy and digitally savvy world through cultural, proposition and performance re-engineering.

I'm a seasoned global leader with an entrepreneurial, innovative spirit and a passionate believer in creating exceptional experiences every day to create value and make an impact.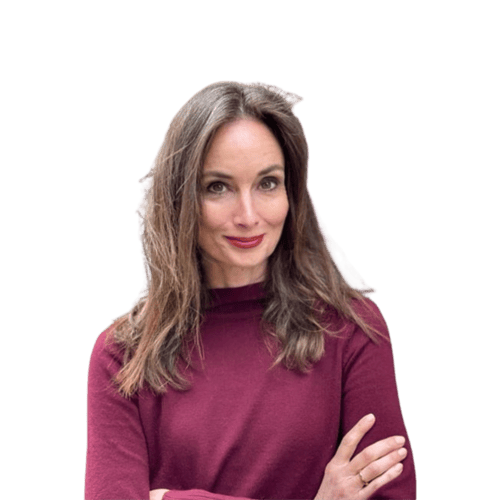 Karen Dobres
Lewes FC
Equality activist & Elected Director
Karen's voice was unique on the Lewes FC Board as she had no interest in football before encountering the club's equality initiative in 2017. Since then she regularly gives talks at business and sports conferences on inclusion in football and its effect on driving gender equality in the wider world. Karen led on campaigns and created the club's SisterShips initiative – including Sussex Police's 'He For She' campaign, a feminist art gallery WIA, 'Rise' the domestic abuse charity, and The Girls' Network - which is building a network of organisations keen to support the club in solidarity with its equality stance, whilst the club promotes the member organisations' work in return. Karen is a trained counselling therapist, including creating and managing an internal counselling service for PolyGram Records (now Universal). Prior to this Karen has also worked as a fashion model. A co-owner and volunteer at the Club since 2010, Karen led on the Lewes board for its 'Impact on the World' from 2019 until 2022, and is currently writing a book on her unlikely experiences in football and complete lack of imposter syndrome.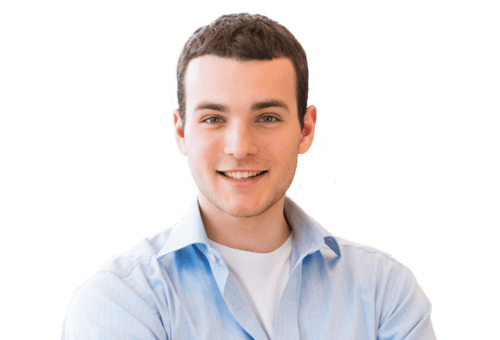 Hugh Dennis
Marks and Spencer
Customer Experience Manager
Martin Hanley is there Customer Experience Manager at Marks and Spener. He has worked there for the past year.
Key facts
ENTER ONLINE
ENTRY CRITERIA
£995+VAT TO ENTER
PEER JUDGING
50 Trailblazers
NOT AN INDEX
PREVIOUS Awards Winners
The Engage Awards, now in their eight year, launched in 2016, providing opportunities for organisations to showcase their significant achievements within the fast-evolving customer and employee engagement market. The Engage Awards are recognised by the industry as the only Awards programme celebrating excellence in both customer and employee engagement.
Customer Engagement Winners

The critical role played by customer engagement to business performance and profitability is being increasingly recognised by organisations across the globe.
EMPLOYEE ENGAGEMENT WINNERS

The critical role of employee engagement in business performance and profitability is becoming increasingly recognised by organisations around the world.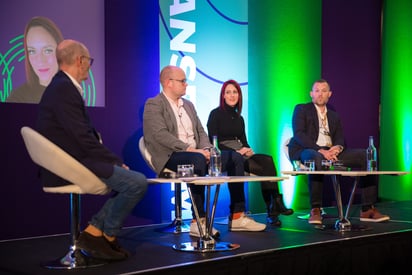 CUSTOMER ENGAGEMENT SUMMIT
The industry's largest event is in it's 10th year and promises a jam-packed day of diverse content covering all aspects of customer engagement. We're living in the most transformational period than many of us will ever experience, where the voice of the customer and the experiential aspect of CX is more important than ever.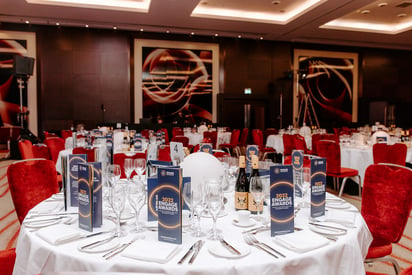 ENGAGE AWARDS
The Engage Awards are designed to recognise innovation and excellence across the entire spectrum of customer and employee engagement. We are delighted with the response to the launch of our Engage Awards. Hundreds of entries came in from all industry sectors and all the finalists are already all winners in our eyes. The winners in each category will be announced at a glittering gala black-tie ceremony on the evening of Thursday November 28th at London's iconic venue: The Brewery.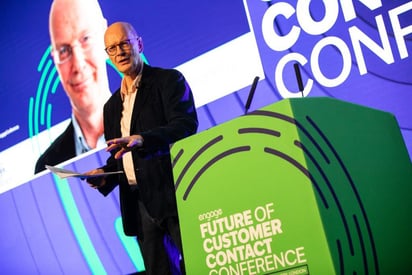 FUTURE OF CUSTOMER CONTACT CONFERENCE
The ninth Future of the Contact Centre conference in 2024 will provide tools and techniques to deliver successful contact centre strategies for the future -through a mix of case studies, panel discussions and in-depth interviews with industry leaders.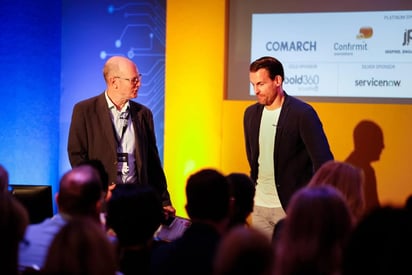 CUSTOMER ENGAGEMENT TRANSFORMATION CONFERENCE
The Customer Engagement Transformation Conference comes as a growing number of organisations are realising the business benefits that accrue when they work to transform and evolve their customer engagement strategies to keep pace and engage more closely with their customers.
EnGAGE FIFTY ENTRY criteria
Great Place to work

Demonstrating how the organisation has put an effective strategy in place that has helped to create a working environment with improved employee engagement and experience. The implementation of this strategy must show measurable results.


Employee Wellbeing Strategy

How the organisation has improved the wellbeing of its employees' mental, financial and physical health. It must be able to demonstrate The strategy must be measurable and have made a positive contribution to the overall employee experience offering.
Technology in Customer Engagement and Employee Engagement

Showcasing and demonstrating how the use of technology has been instrumental in making advances in both customer and employee engagement. The implementation of this technology must be measurable, sustainable and have contributed to the performance and/or profitability of the organisation.
Voice of the Customer and Employee

How has the organisation introduced an effective, sustainable and successful VOE and VOC programme, improving the understanding and insight of its people and their working lives and customer feedback. It must be measurable and have made a positive contribution to the overall engagement levels of its employees and customers.
Internal Communications Strategy

An example of the organisation introducing an effective, sustainable and successful Internal Communications strategy that improves its understanding and insight of employee behaviour and needs, and has used that strategy to improve its employee experience offering.
Customer Centric Strategy

Demonstration of successfully implementing a strategy that puts the customer at the heart of everything they do. The success of the strategy must be measurable and have made a positive contribution to the overall customer experience offering.
Diversity and Inclusion Strategy

How as the organisation successfully implemented a strategy that improves diversity, inclusion and belonging within their organisation. The success of this strategy must be measurable and have made a positive contribution to the overall employee experience.
"According to PwC, companies that invest in and deliver superior experiences to both consumers and employees are able to charge a premium of as much as 16% for their products and services"